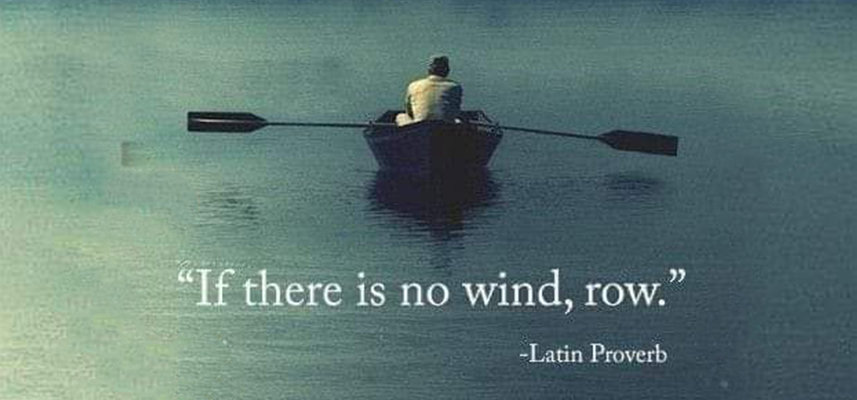 In a career spanning many years we tend to go through phases – cycles which could give us experiences of heady highs to crushing lows to just simply motoring along in a sombre non-spectacular way.
This cue card set me introspecting.
When one has wind at the back in a good phase which comes up as per your own destiny or karma one can just sail and be in top gear, hardly breaking a sweat. Things just happen, hurdles just seem to vanish as though there is an invisible hand brushing them away. It is a heady feeling, a sort of a high where you reckon nothing can go wrong now. Whatever you do has great outcomes, and you ride the wave. It is better to not forget gratitude during this phase.
Then suddenly for the same reasons things suddenly go awry. The chips are down. Headwinds appear from nowhere, wrong career moves, poor decisions on the job – one can just go on. When things go wrong, they can go horribly wrong. The wind has disappeared, and you hit a slack. What does one do in this phase?
That is where this picture hit me.
You just button down. Become aware. Acknowledge. Recalibrate. Don't let the shoulders slump. Face it. If we rode the wave or sailed in the tail wind, we just stand up and face the head winds in this phase.
Better not hit the pause button and pray for a miracle. What seems to be a rough patch needs to be addressed. Just step back, gather oneself, put the head down and chug away with what one is tasked to do. Just start rowing. The effort may make it strenuous and make one tired but don't flag down. Find the dregs of energy with the confidence that if one does the right thing the phase will pass.
This is the cycle of life – professional & personal, many a time firmly intertwined. Inseparable.
And never forget to reach for help, that partner, that buddy who can be the sounding board or shoulder one may need to validate and move on, ahead. Helps one manage the emotions and stay grounded. The partner may have some experiences or thoughts to share.